Learn and Lead: Leading on in 2022
February 22
@
12:00 pm
–
1:00 pm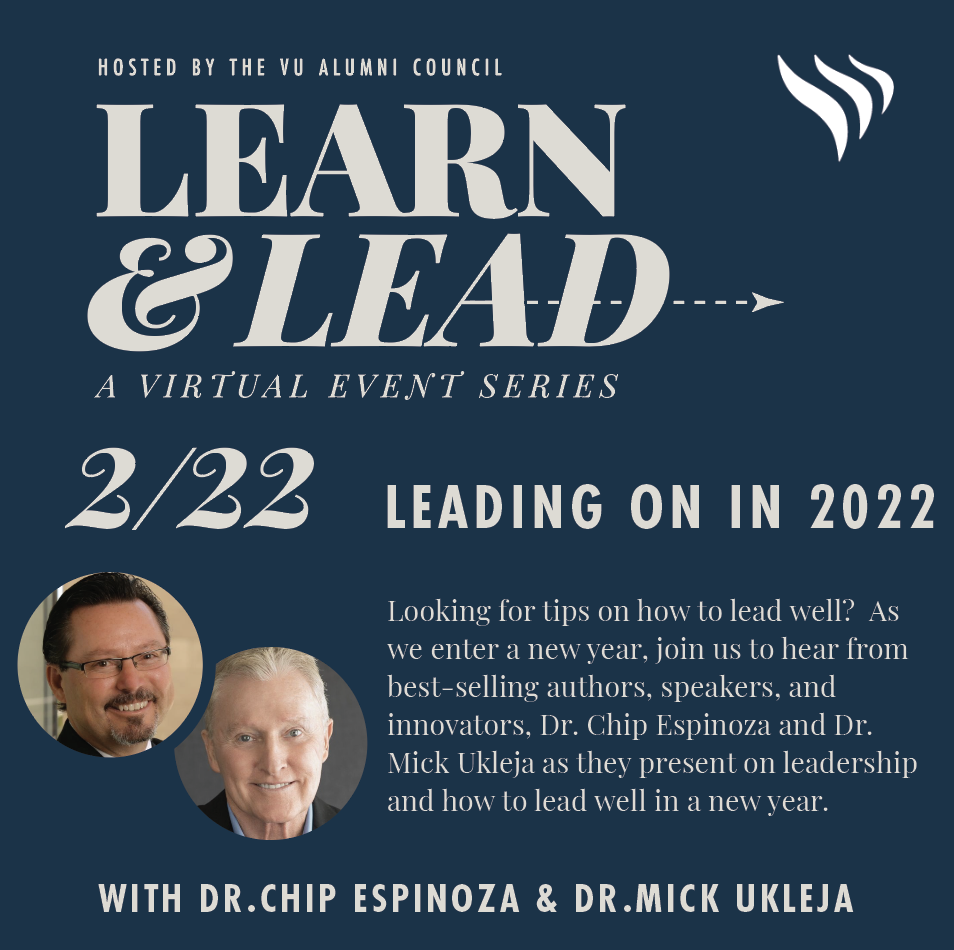 Looking for tips on how to lead well? As we enter a new year, join us to hear from best-selling authors, speakers, and innovators, Dr. Chip Espinoza and Dr. Mick Ukleja as they present on leadership and how to lead well in a new year.
Chip Espinoza, PhD, is Chief Executive Officer of GeNext Consulting, a subsidiary of LeadershipTraQ. He teaches Leadership in the Hobbs Leadership Program at California State University, Long Beach. He consults to a range of clients from the Boeing Company to the Special Olympics. He frequently keynotes at corporate events, conferences, and organizations across the country on his research about Millennials and their value to organizations. Chip's doctoral dissertation is on the subject of managing Millennials. Chip also serves as the current Interim Provost as well as the Dean of Strategy and Innovation at Vanguard University.
Mick Ukleja, PhD, is the founder and President of LeadershipTraQ, a leadership consulting firm. He cofounded the Ukleja Center for Ethical Leadership at California State University, Long Beach, which promotes ethics across the curriculum. He is the coauthor of Who Are You? What Do You Want?: Four Questions That Will Change Your Life and The Ethics Challenge: Strengthening Your Integrity in a Greedy World. He has worked with entrepreneurs and corporate executives of both profit and non-profit organizations. He also serves as Chairman of the Board of Trustees for The Astronauts Memorial Foundation at the Kennedy Space Center, which oversees the Center for Space Education.