Nathan Gonzales '00 is editor and publisher of Inside Elections, which provides nonpartisan analysis of campaigns for Senate, House, governor, and president, and an elections analyst for CQ Roll Call. His perspective and commentary have been featured on NBC's Meet the Press and Nightly News, C-SPAN's Washington Journal, CBN's Faith Nation, NPR's All Things Considered, Fox News Channel, and MSNBC. Nathan is also a President's Circle and Board of Trustees member. He lives in Washington, D.C., with his wife and four children.
What scholarships did you receive as a student?
I received an academic scholarship and did on-campus work study (I was a lab monitor in the communications computer lab).
How did your scholarship impact your experience at Vanguard?
Having a scholarship was critical to my experience at Vanguard. I'm not sure if I even could have gone without it. I didn't come from a wealthy family. My parents helped as much as they could by taking out loans, but they could only do so much. And I could only take out so much in loans myself. Having a scholarship made it easier for me to attend Vanguard and helped me graduate from Vanguard with less debt.
What would you say to those who provided scholarship dollars to you?
Thank you. Thank you for investing in a young student who didn't know exactly who he was, who he wanted to be, or what he wanted to do. Your investment allowed me to learn and grow and give me the time and space to find God's direction for my life.
Describe the Vanguard community.
Vanguard is about relationships–relationship with God, with faculty, and with fellow students. My original plan was to attend Vanguard for a couple of years and then transfer because in my mind, I would eventually need to go somewhere else to get to where God wanted me to be. But I was wrong. God had a different plan.
The friends I met in the first few days at Vanguard ended up being friends for a lifetime. By the time I got part-way through my college experience, I didn't dream of transferring because I knew I was exactly where God wanted me to be because of the relationships around me. I have friends I met more than 25 years ago when we moved into the Towers that I regularly text today.
How were you cared for as a student?
The faculty-student relationship must be one of the distinctive factors at Vanguard. I remember Dr. Dennis McNutt teaching us how to read and how to write. I know that sounds basic, but he forced us to raise our standards. He didn't let us coast because he knew we needed the skills once we graduated. But even though he could be a brutal grader, we all knew he cared. I called it loving criticism. Years, even decades, later, Dr. McNutt will send an encouraging message telling me to keep up the good work.
I was in a Dr. McNutt class when he talked about the American Studies Program. He guided me through the application process and helped make sure I had the best semester possible in Washington, D.C. That semester was transformational in my life. I figured out that I wanted to write about politics, and I met the young woman who eventually became my wife. Dr. McNutt opened the door to my future and encouraged me to walk through it.
What is your favorite Vanguard memory?
This is tough. There are so many. If I'm being honest, it was being in obnoxious bands with my friends. The music was unnecessarily loud and probably caused more than a few people to question our salvation at the time. But we were having fun, and there was plenty of space at Vanguard for people to explore who they were, whether it was in music, on the field or the court, in the classroom, or something else.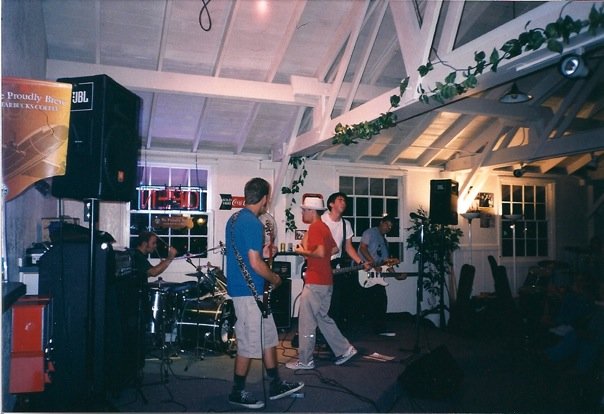 How were you different from when you started at VU than when you graduated?
I graduated from Vanguard University with a deeper purpose and direction. I grew up in a great Christian home, but Vanguard exposed me to people who were also believers but had a different perspective and background. Vanguard also broadened my worldview by giving me the opportunity to serve incarcerated youth at the Riverside Juvenile Hall and spend a semester in Washington, D.C.
What excites you about Vanguard?
Vanguard was influential in my life, and it's even better now. Vanguard is stronger, more diverse, and the facilities are much better than when I was on campus.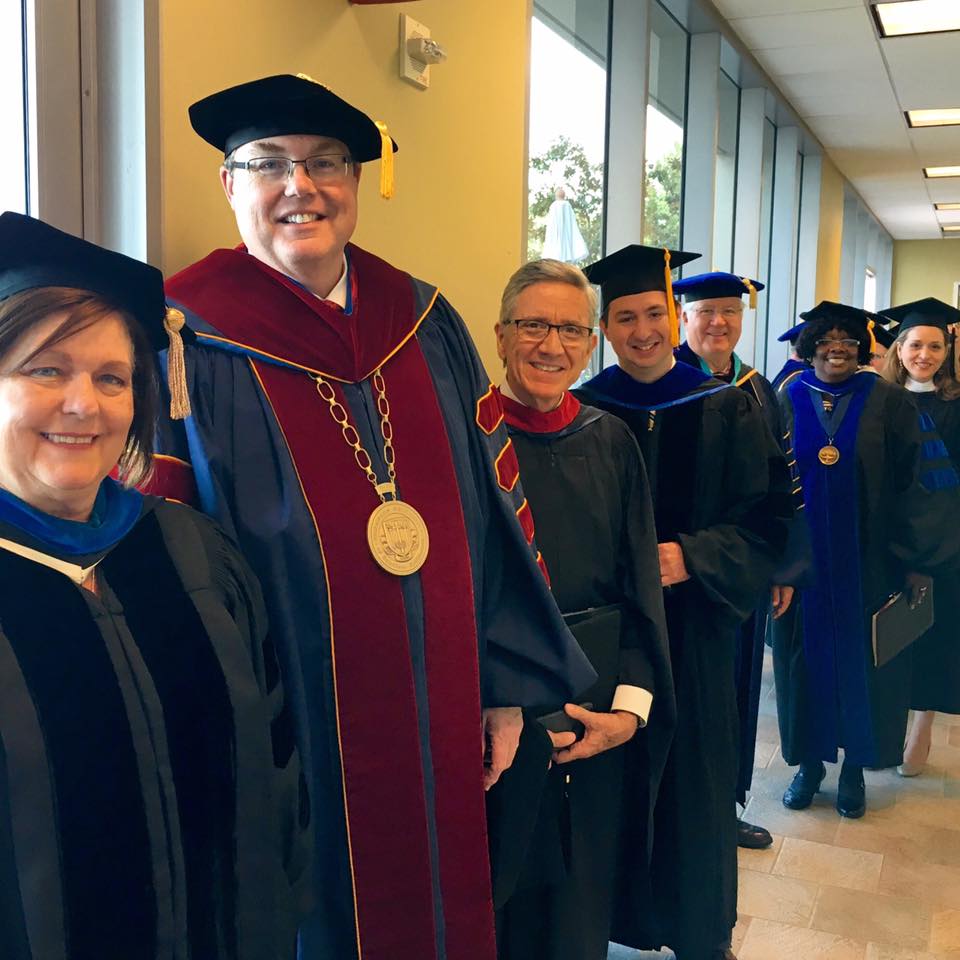 Why do you choose to support Vanguard University?
I support Vanguard because I'm grateful for its impact on my life, and I want to facilitate that experience for others.
What is your prayer for VU?
Lord, help us make Vanguard accessible and affordable to get students on campus to learn and grow, and then push students off campus to serve the community and experience the world they are about to enter.
How are VU students/alumni impacting our world for Christ?
I get so excited to see dozens of VU alums living and working in the Washington, D.C.-area, more than 2,600 miles from campus. VU alumni impact our city and country in political roles–on both sides of the aisle–as well as in jobs that don't really have anything to do with politics.

How have you seen the Lord's provision for Vanguard displayed?
When I started on the Board of Trustees, students were still eating in the same cafeteria that I ate in 25 years ago, and the Waugh Center was little more than a dream and a PowerPoint presentation. Now, thanks to the Lord's provision, we have a beautiful student center, folks driving by know we exist because of the monument sign, and we're on our way to building a new arena. Anyone who steps on campus for the first time in a long time will be blown away by the improvements. We can only thank God for His blessings.