Vanguard Giving Day
November 10, 2021
All day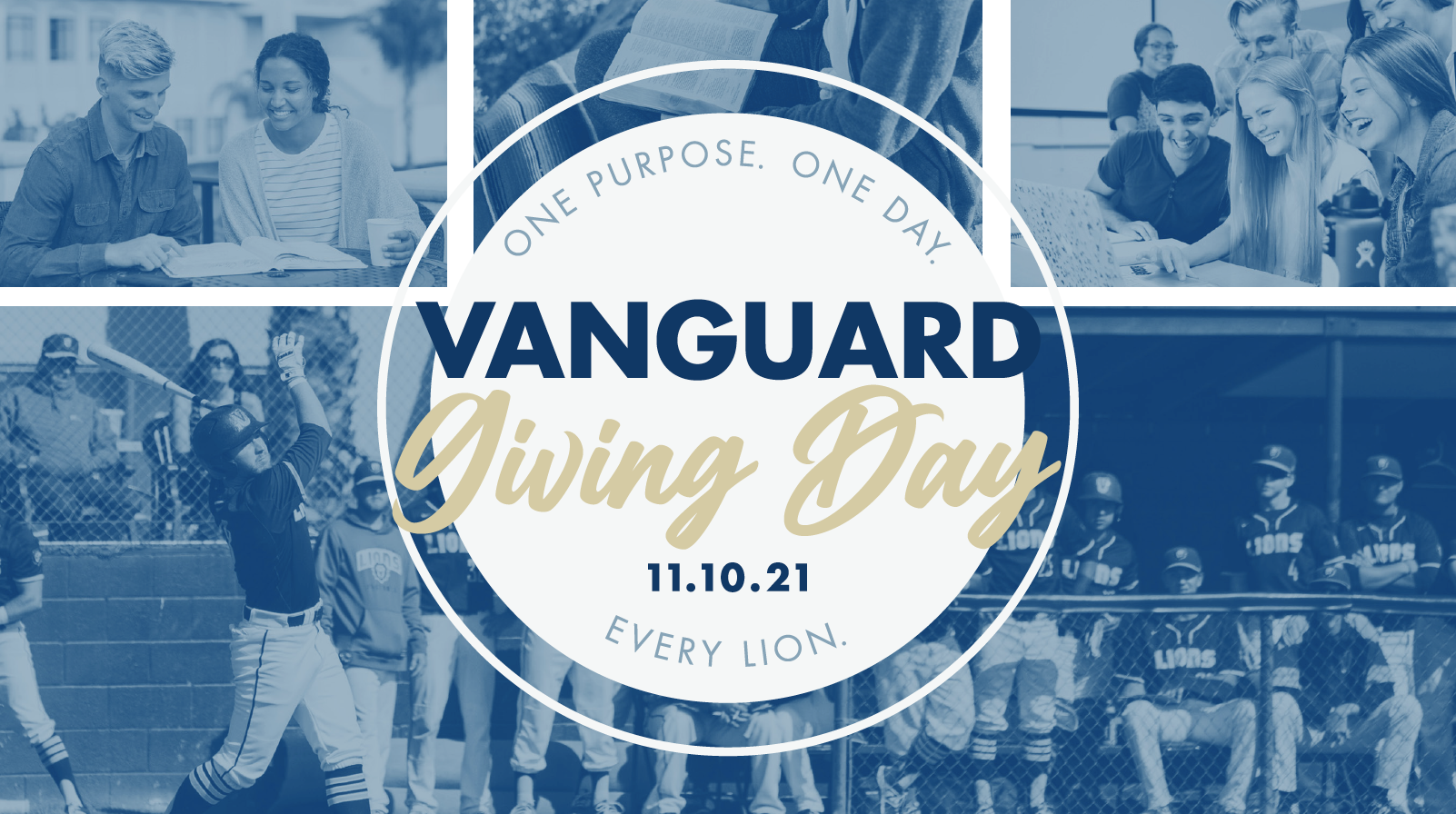 Join us November 10 for our second annual Vanguard Giving Day as we rally our pride for one purpose: to ensure generations of students have access to the transformative educational experience for which Vanguard is known.
On October 1, we'll begin showcasing the multiple funds that you can support on Vanguard Giving Day. Each fund represents a program, project or resource that, with your support, will enhance the student experience at Vanguard. 
Last year, our community of generosity raised more than $330,000 for programs across campus. Join us this year as we strive to make a greater impact in the lives of our students, faculty, staff, alumni and the entire Vanguard community.
Want to make an even greater impact on Vanguard? Prayerfully consider providing a matching gift to the initiative or program you care about most. Contact Tivoli Hudson at tivoli.hudson@vanguard.edu to learn more or sign up.