Freed Center for Leadership and Service Groundbreaking
On Tuesday, October 25, 2022, Vanguard University (VU) officially broke ground on the new Freed Center for Leadership and Service. In addition to messages from university officials and City of Costa Mesa mayor, the audience—including Vanguard administration, faculty, staff, students and student athletes—were led in worship by the Vanguard Worship Collective.

With construction expected to be complete in 2024, the three-story, 60,000-square-foot Freed Center will provide a premier athletic and learning hub in the heart of campus. As the third executed project of VU's 30-year Master Plan, the Freed Center garnered the university's largest donor contribution in its 102-year-old history. The Freed Center will house the Kinesiology academic program—VU's third highest enrolled major and the fastest growing academic program. It will also be home to VU Athletics' 19 men and womens sports teams.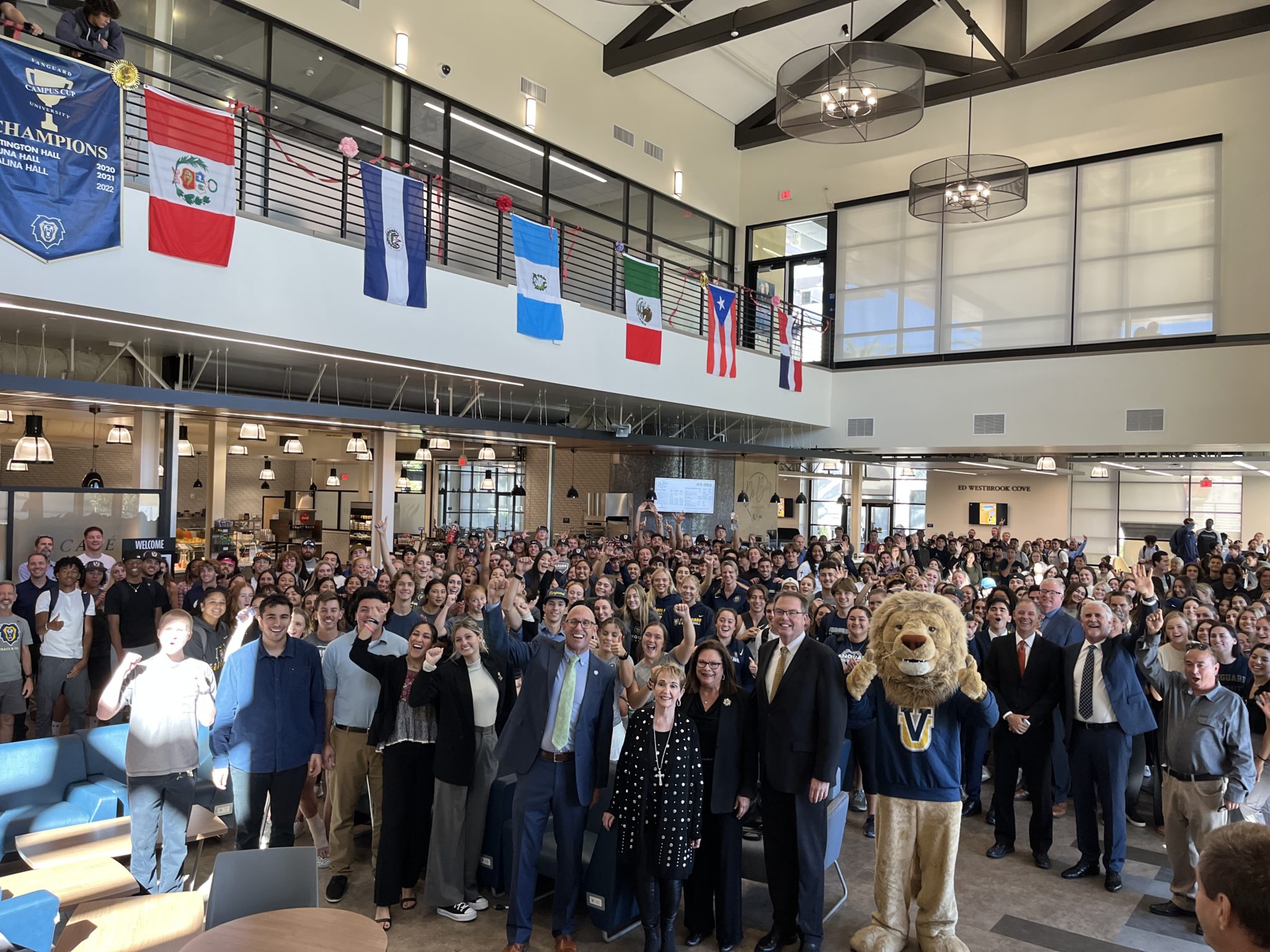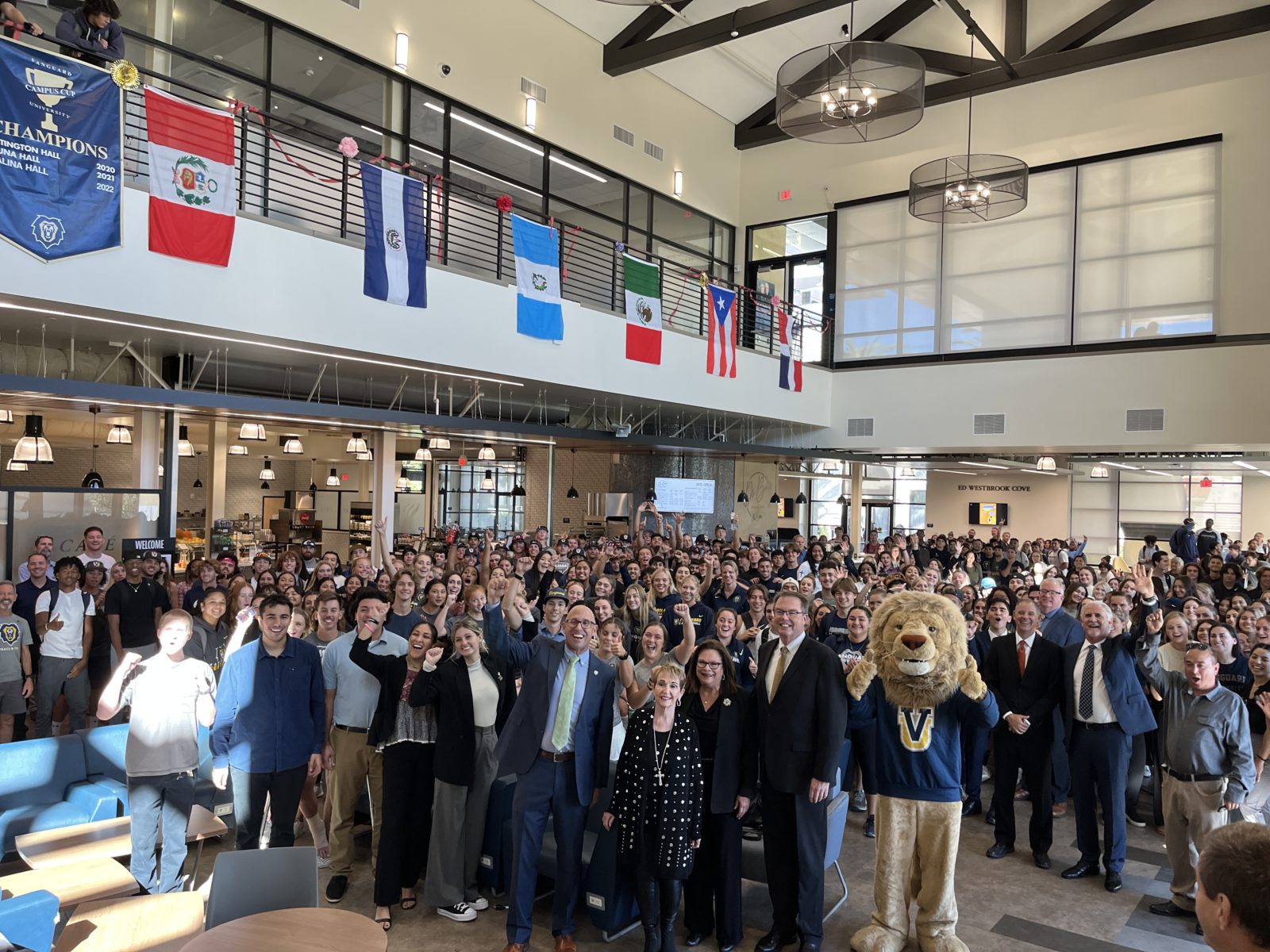 In honor of the $10 million gift, the new facility is named after the Freeds, a local philanthropic Christian family who believes in the mission of Vanguard. Before the ceremony, more than 300 VU students gathered in the Waugh Student Center to greet Mrs. Evelyn Freed. The crowd cheered and thanked her for her generosity toward the university.
"As a Christian family who believes in the mission of Vanguard University, we were proud to be able to gift the funds needed to help build this state-of-the-art facility," said Evelyn Freed. "The Freed Center will be a refuge for students; a space at the heart of the campus where they can gather, learn and compete. It's just one of many ways the century-old learning institution is growing to meet changing times, while also still fostering intellectual development, moral maturity and spiritual vitality of its students for the public good."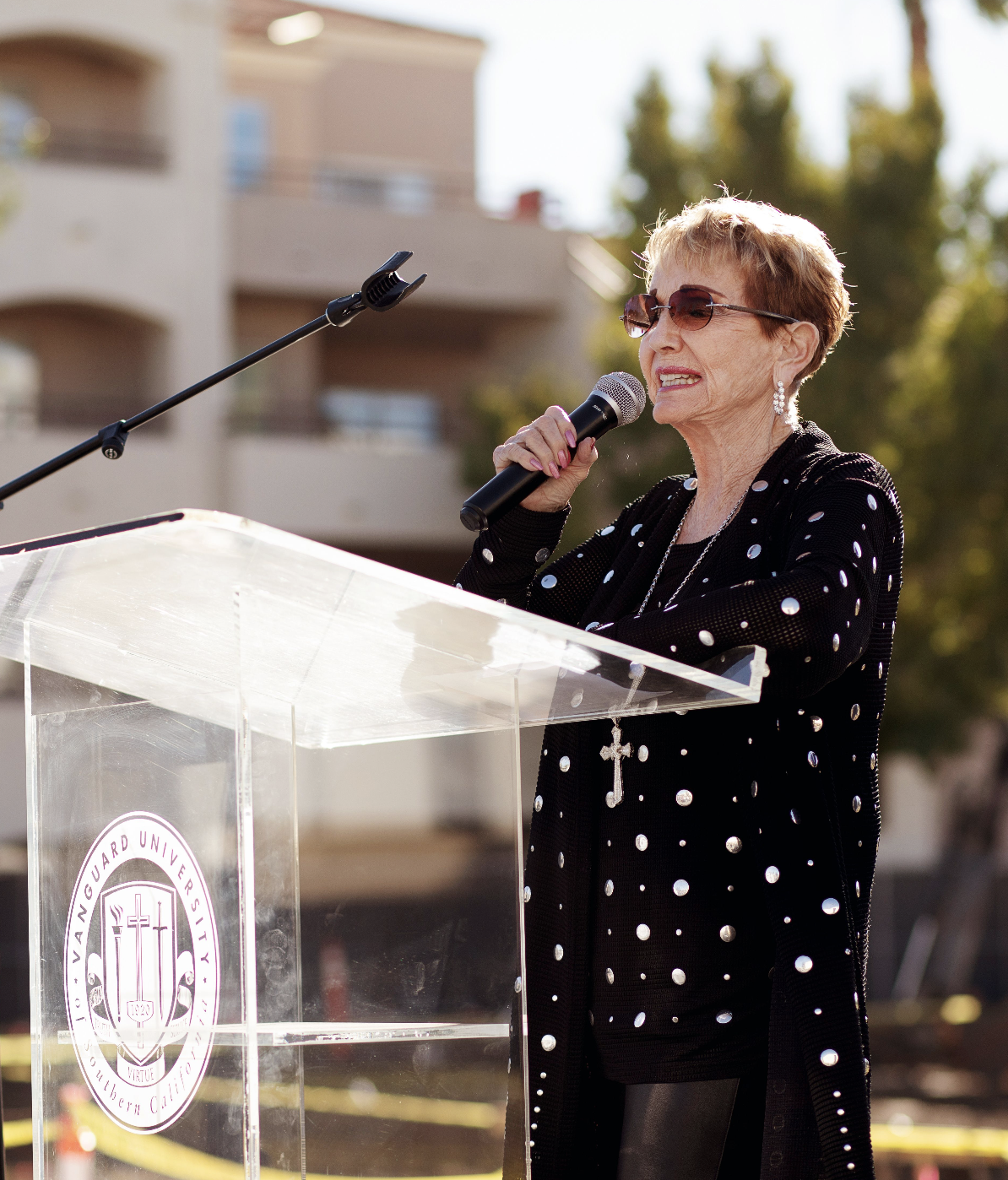 The Freed Center signifies the milestone two of Imagine: The Campaign for Vanguard University. It was selected as the next project of the campus master plan because it will complete the vision for a dynamic student life core of the campus, as it crowns the University's decade-long investment in renovated residence halls, outdoor athletics fields and the Waugh Student Center.
"Vanguard University is deeply grateful to the Freed family. As a result of their gracious gift, we will now have a home for our burgeoning kinesiology program and a space where student athletes can learn and refine resilience in body and spirit," said Vanguard President Michael J. Beals, Ph.D. "We see a bright future where we can better serve generations of students and coaches, providing student-athletes a space for the highest levels of athletic competition; where they can grow individually and as a team."
Categories