Celebrating the Landmark Campaign
On April 8, Vanguard University and City of Costa Mesa leaders celebrated the completion of the Landmark Campaign, which included the monument sign on the corner of Newport Boulevard and Fair Drive. The celebration featured a ribbon cutting, dedication, time of worship, and an opportunity to thank the Lord for his continued blessing upon Vanguard.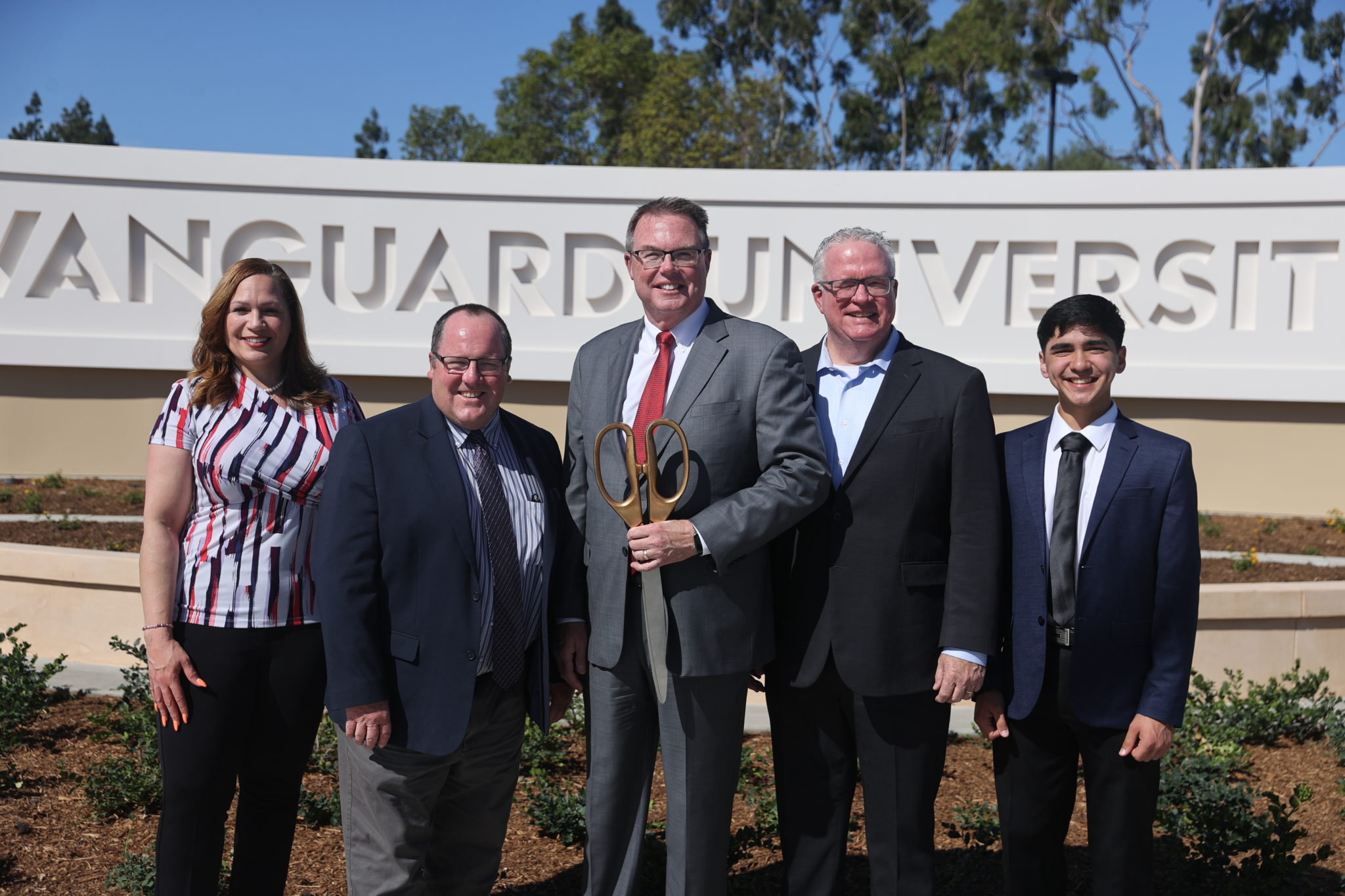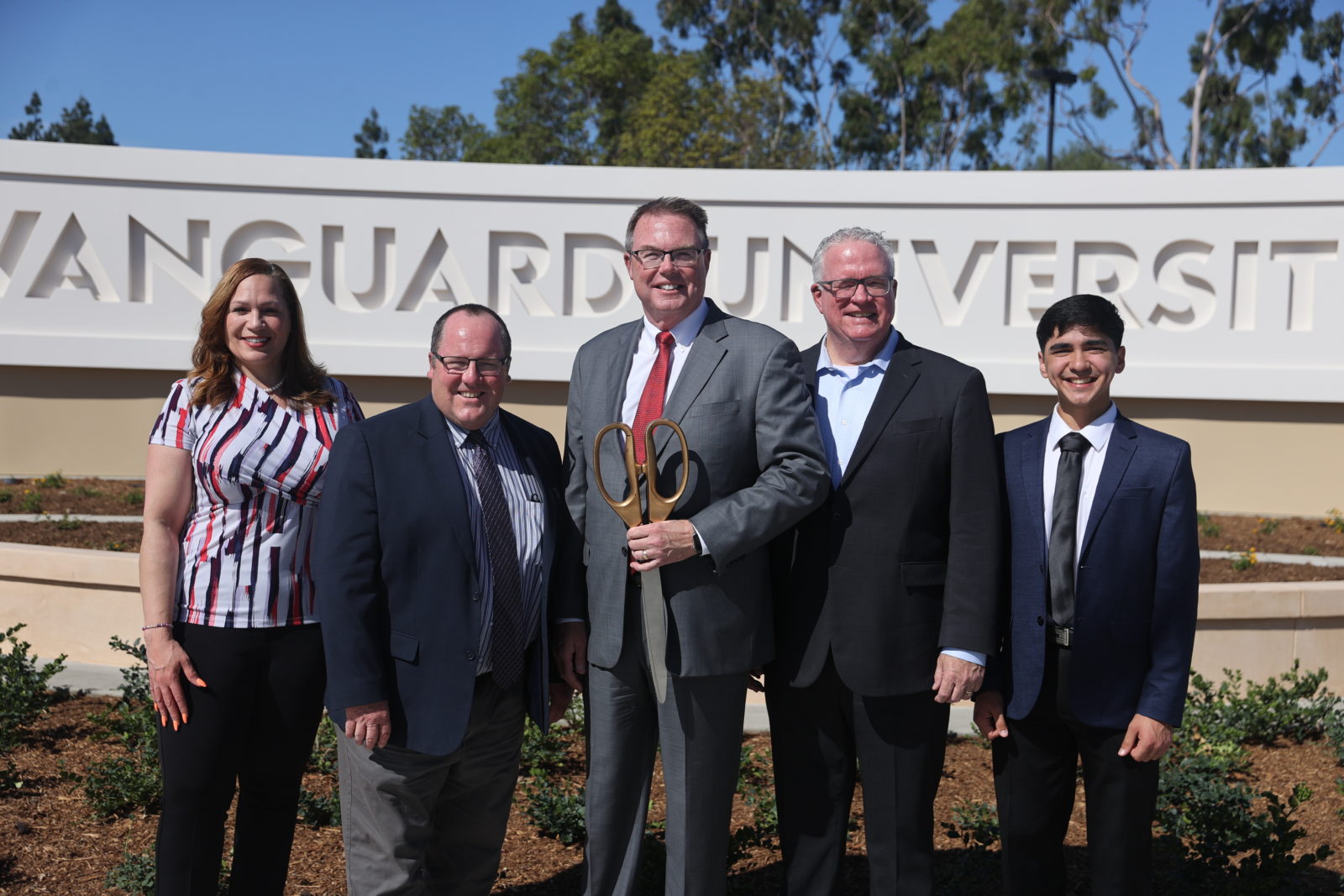 "This is a project we've been looking forward to implementing," said Vanguard President Michael Beals Ph.D., "as a way for Vanguard's physical presence in the community to truly mirror that of the impactful work we are doing to equip and prepare our students to make a difference in society."
The ribbon cutting drew coverage from several media outlets, including the O.C. Register, L.A. Times, and ABC 7 (watch below). The articles and footage reinforced the fact that Vanguard is on the rise. Thank you to all who gave to the Landmark Campaign and invested in making Vanguard more known, beautiful, and secure.
Categories