Student Athletes Inspire Junior Champions of Character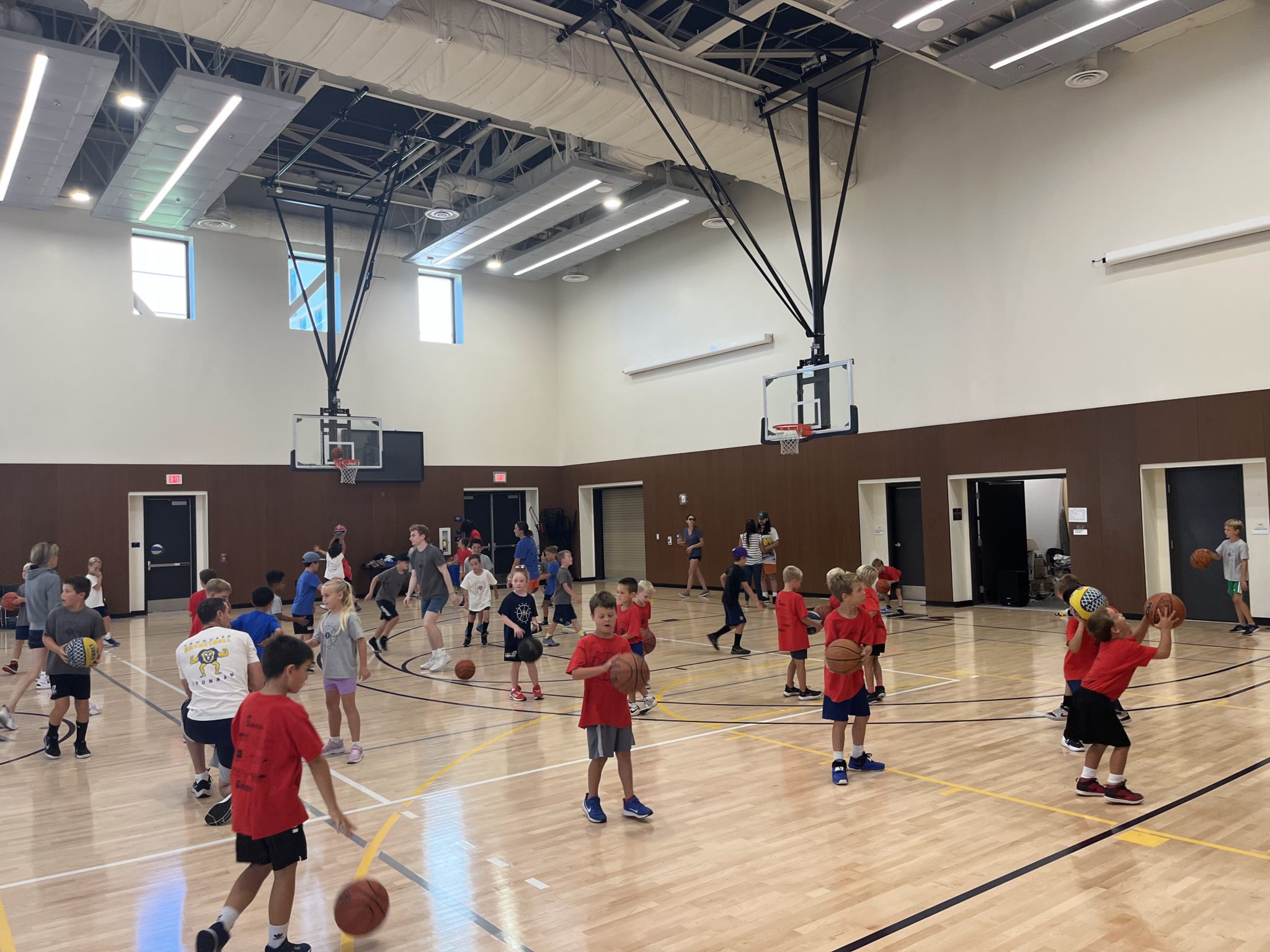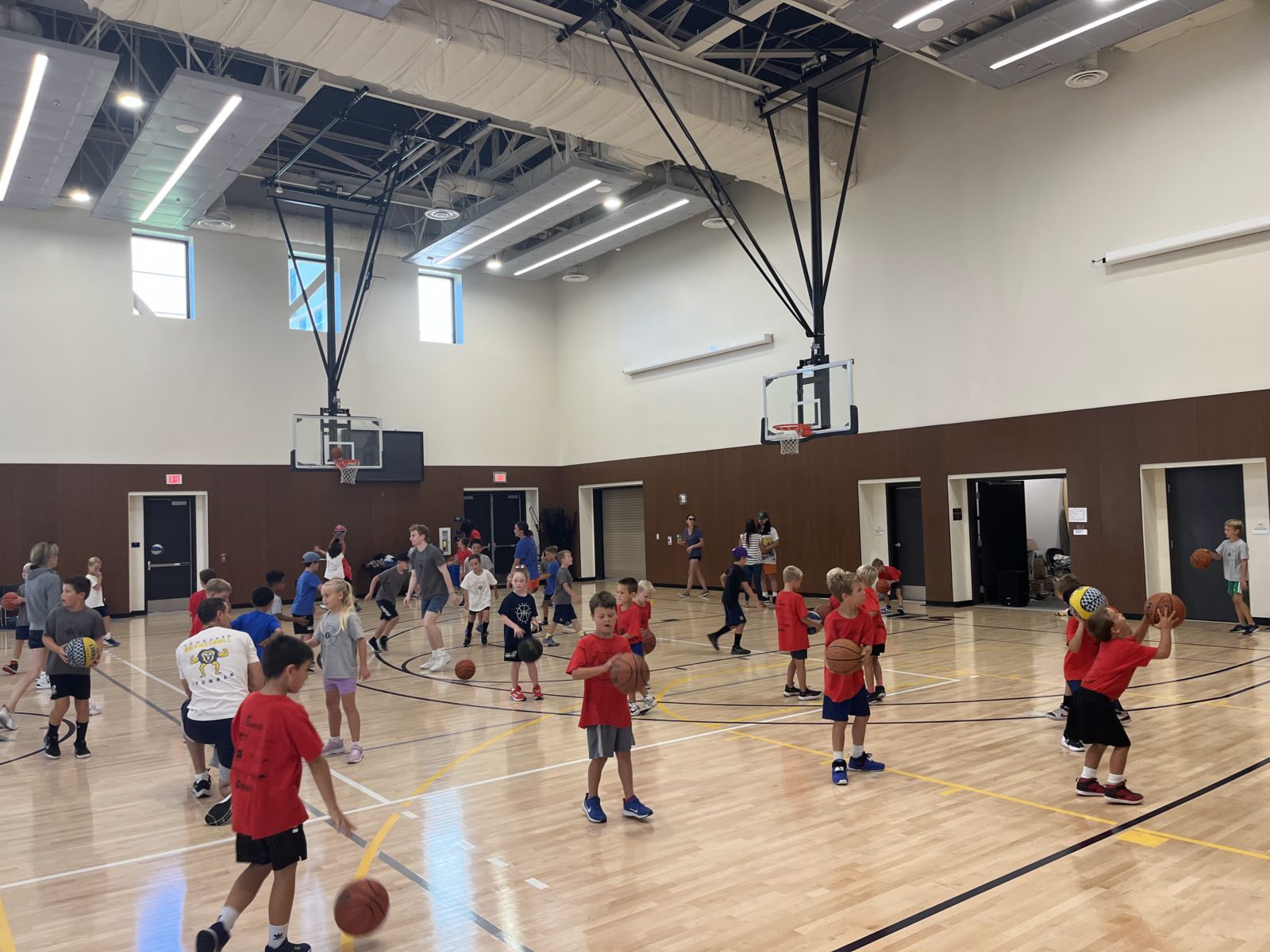 Every summer since 2010, Vanguard University has hosted multi-week basketball camps for boys and girls ages 5-14 who are looking to become leaders and gain the confidence, integrity, and enthusiasm required for success on and off the court. During each camp, junior Lions are coached, trained, and molded into better basketball players through top-notch skill instruction, as well as taught and encouraged to develop positive character traits that will translate to everyday life.
This year, four week-long camps served nearly 800 students, a triumph for camp director and head men's basketball coach, Rhett Soliday. The camp's ongoing success may be due to its more-than-sports focus. Beyond teaching how to play basketball VU staff and student-athletes focus on building junior Champions of Character who pursue significance in all they do.
The camp curriculum focuses on the 4 Cs of Character: Courage, Commitment, Conviction, and Christ. The first three are foundational character qualities that point to the ultimate champion of Jesus Christ. These themes are explored throughout the day, and then campers are sent home with "grow work" where they engage in conversation with their families.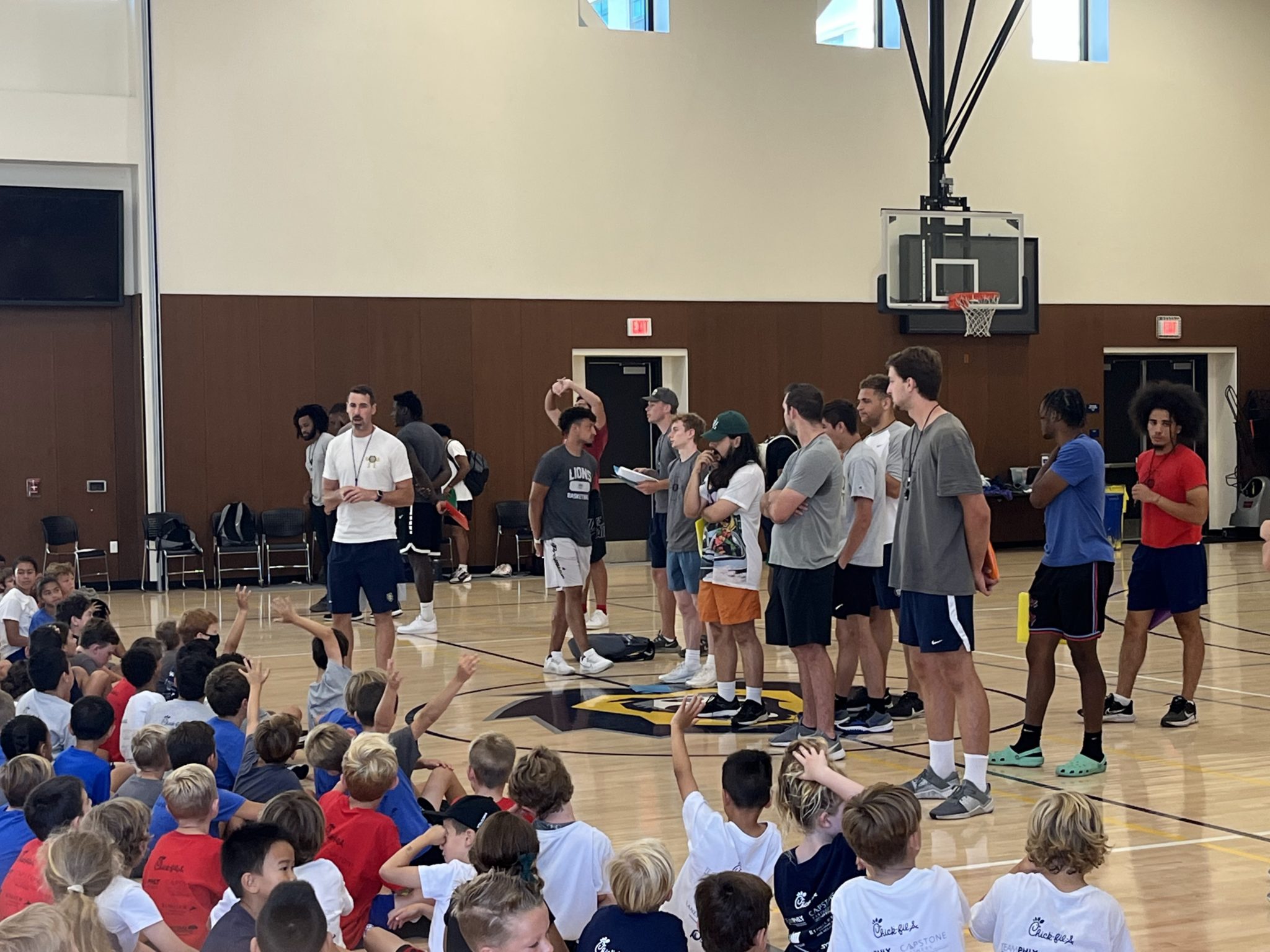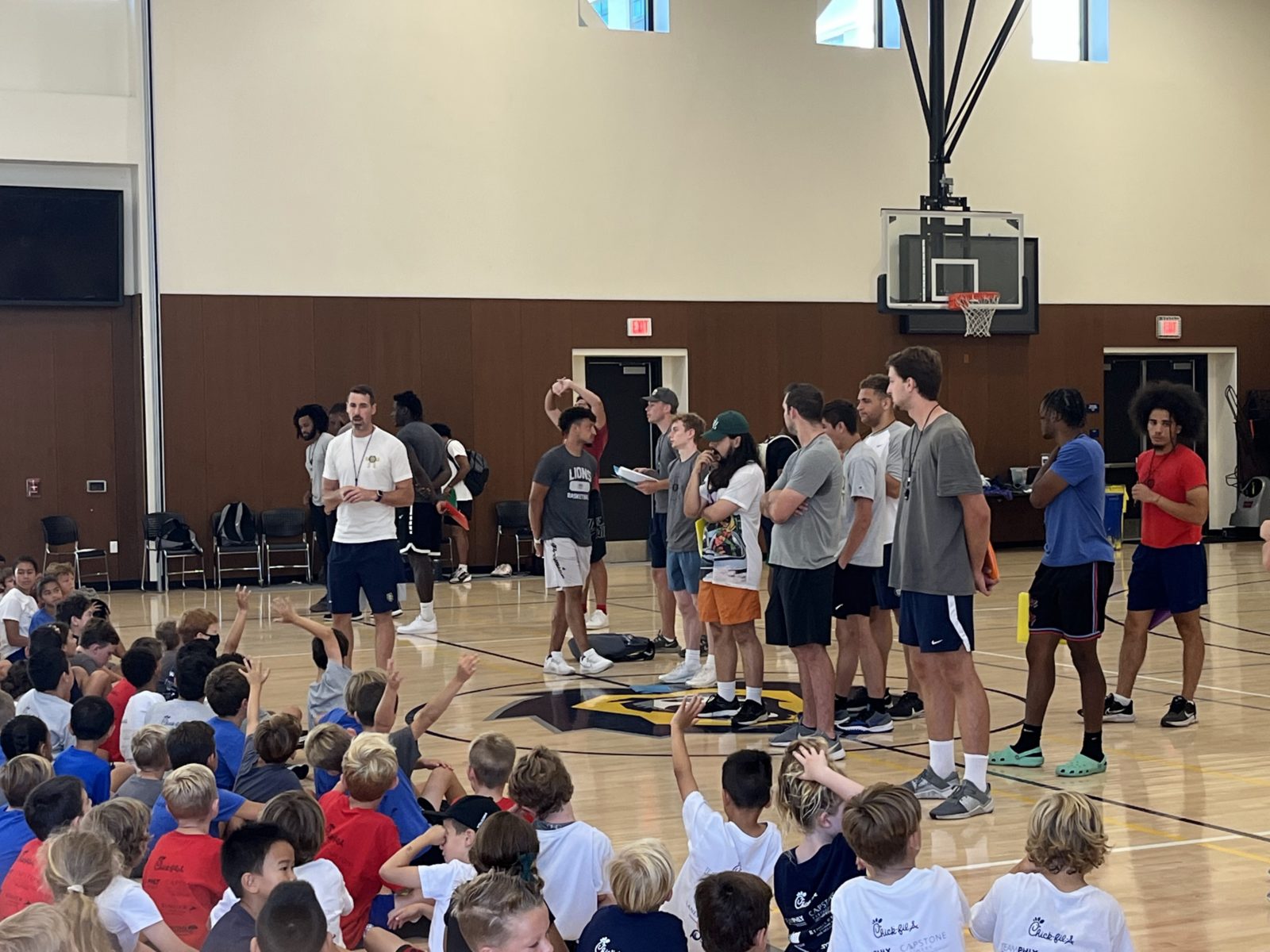 "Our focus is to send out young people from our camp with intentional teaching of the character traits necessary for them to not just be successful in their sport, but to understand what it means to pursue significance in all they do," said Soliday. "We firmly believe that each camper will leave Lions Basketball camp as a leader, with the confidence, integrity, and enthusiasm essential for success on and off the court." 
Teaching and leading the campers is a source of joy and part of the VU student-athletes' development. Sophomore basketball player and business major Jayden Johnson chose to be a part of the camps because they combine two things he loves: the game of basketball and teaching. "We are teaching the campers about competing not just in basketball but in everything they do," said Johnson. "Part of that goes hand-in-hand with what we teach them about God and how He calls us to be the best we can be, and we think that competition helps us achieve that. I think that these kids are getting an opportunity to develop their game so that they can win, while they learn what it takes to win off the court," Johnson continued. "A lot of what we teach is trying to make sure that the kids understand that it translates to their life as well. It's incredible to be part of that."
"The impact these camps have on the kids and the community around us is huge," said Garrett White, Vanguard basketball player and kinesiology major. "We try our best to light a fire for basketball in these kids, but we also do our best to light a fire for the Truth. Ultimately, my hope is that we are doing our jobs well by planting seeds, and that God will water and grow those seeds as the kids get older."
Under the direction of Coach Soliday, Vanguard's basketball camps are staffed by current students who play on the men's and women's basketball teams. To Soliday, this is a crucial part of the program because it teaches the fundamental requirement for becoming a leader: a servant's heart.
"There is no better way for a young man or young woman to learn about serving than to lead a group of kids," said Soliday. "It is both gratifying and humbling.  Our players learn the importance of team culture as they shape the type of culture they want to have each week with the kids. As they work to shape a strong culture, they see all the challenges of bringing together different people from different backgrounds with different needs."
And the camp experience translates to a healthier squad come basketball season. "Our athletes usually leave camp with a much better perspective of their need to be patient with their teammates. They also learn that leaders don't get to just turn it off: If you want to be a leader, there is a responsibility to be fully present all the time. Leading a group of kids all day has a funny way of teaching this."
Categories