In His Own Words: Ryan Hartwig, PhD, Provost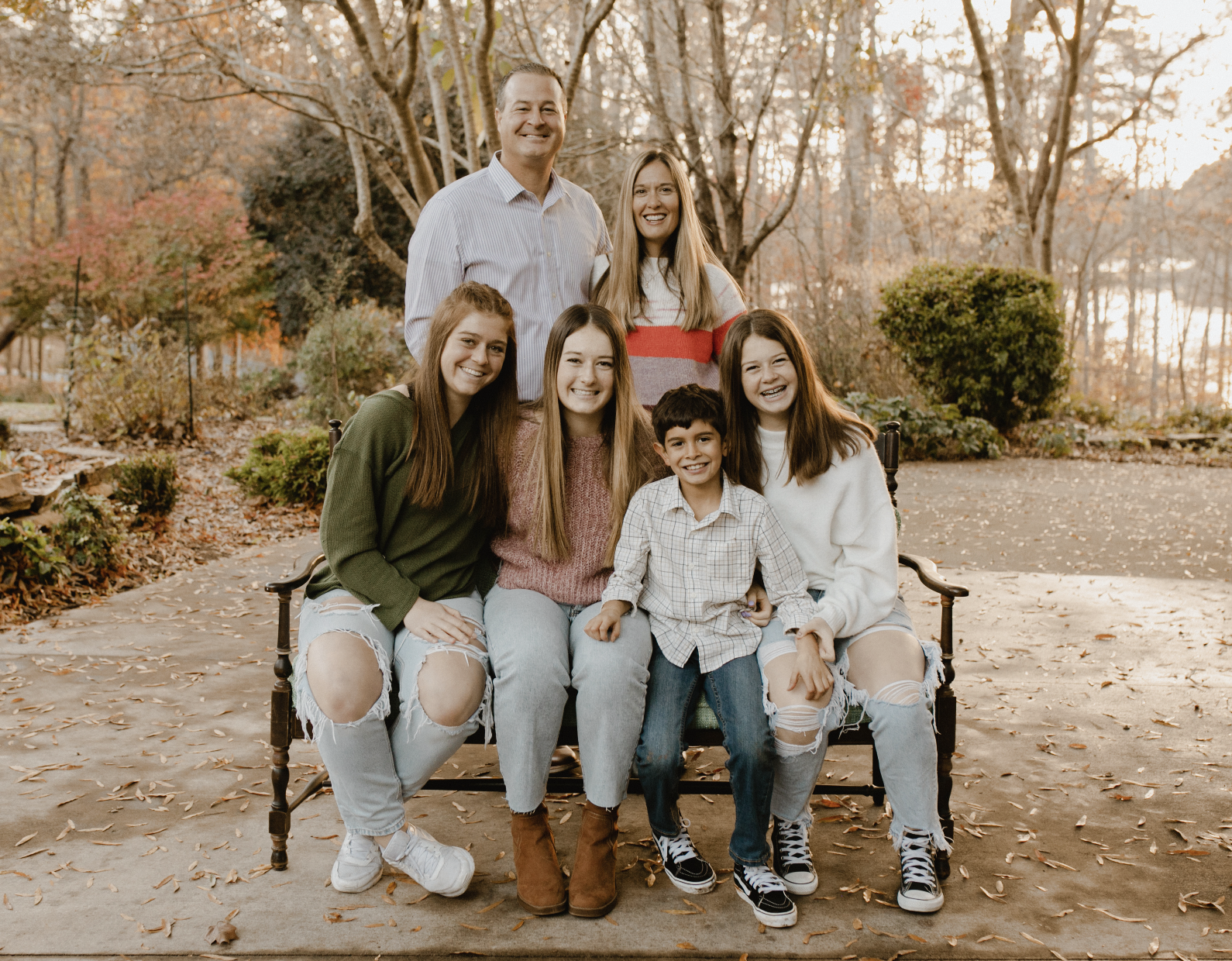 On June 22, 2022, Ryan Hartwig, PhD, began his tenure as Vanguard's Provost and Vice President of Academic Affairs. As the Chief Academic Officer at Vanguard, Dr. Hartwig will provide vision and leadership for the faculty and academic services and programs. Dr. Hartwig took a break during his first week at Vanguard to share about his family, journey to VU, and his prayer for the coming year.

VU: Tell us about your family.
Dr. Hartwig: My favorite roles in life are as husband and dad. My wife Jill and I have been married 21 years this October. After many years teaching and administering writing programs in higher education, Jill is now working remotely for a marketing company in Denver. We have 4 incredible kids: Halle (18), Alia (16), Katelyn (14), and Matthew (9). We love the beach and the pool–both great draws to return to California–and we love hanging out with family and friends. Even though we're now in Southern California, we're big fans of the Broncos and Rockies, but we'll try to root for the Angels.
Describe your journey to Vanguard.
I've felt a strong call toward leadership in Christian higher education since graduating from a Christian university more than 20 years ago. I spent the first decade of my career working in student development, first as a Residence Hall Director at Purdue University while completing my MA in Higher Education–College Student Affairs Administration, and then at Colorado Christian University, where I ended my time in student life as Director of Campus Life. At CCU, I led residence life, housing, student leadership, and campus activities. During those years, I earned my PhD from the University of Colorado Boulder in Group and Organizational Communication.
After graduating from Boulder, I faced a fork in the road: stay in student development or move to the academy. Recognizing a growing love of teaching and mentoring students, I pursued a faculty position, and spent my junior faculty years at Azusa Pacific University. After a few years teaching and writing, I served as the Associate Dean of APU's largest college, the College of Liberal Arts and Sciences. I also chaired the Department of Communication Studies and led the university's Chair's Advisory Council at APU, before returning to my alma mater (Colorado Christian) four years ago as Dean of the School of Humanities and Social Sciences.

About a year ago, my wife and I felt God stirring in us that it might be time to take another step in leadership. When I saw the Vanguard provost role open, I was struck by what a perfect fit it might be. I immediately felt that God may be calling us back to SoCal to take on this vital role at a great university. After engaging in the selection and discernment process throughout several months, I was given the opportunity to join VU, and I am thrilled to be able to help lead this incredible educational community during this next season.
What are you most excited about in joining the Vanguard community?
I absolutely love the Spirit-led nature of this community. God is clearly at work in this place, and the faculty and staff are committed to inviting the Holy Spirit into every facet of our campus. I clearly felt the Spirit's leading throughout the entire candidacy process (and even as I have arrived on campus) and a commitment to prayerful discernment from board members, the search committee, students, and university leadership. This is the kind of community I want to be a part of.
I know God has used this university to impact and transform many lives to this point for more than 100 years, but I also get a strong sense that God has even more really good work for Vanguard to engage in, both with our current students and as God enlarges our footprint and impact across California and beyond. I am excited to work with our dedicated and talented faculty and staff to cultivate an incredibly transformative educational community while continually strengthening and advancing Vanguard for years to come.
What does your first year at Vanguard look like?
Jumping in with both feet, and then some! My family and I are new to the Vanguard community, so we really want to get to know the great people that make up this special place. We plan to engage as much as we can on campus, from music and theatre performances to athletic events, to academic workshops and conferences. We want to fully take in the Vanguard community.
As provost, I need to get to know the campus community–our superb faculty, our unique academic programs, our Spirit-empowered distinctives–as well as come to a deep understanding of the challenges we face and the powerful opportunities that stand before us. At the same time, we need to continue to ensure our academic programs are serving our students well for the fields they will be entering upon graduation, optimize our academic systems to best serve both students and attract and maintain a top-quality faculty and staff, cultivate a welcoming and caring campus community for a diverse faculty and student body, launch innovative programs that will meet the needs of today's and tomorrow's learners, and adapt to a changing higher education marketplace. So, in all, I am fully anticipating a full and busy–yet incredibly fruitful and enjoyable–first year at Vanguard.
How can the VU community pray for you as you transition into the provost role?
Pray that God will multiply our time and efforts as we press into the future God has for Vanguard. Pray that God will bring us the faculty that we need to serve with excellence the students God has brought to us and will bring to us in the years to come. Pray for unity among our entire faculty and staff. Pray for protection from those who would want to limit or harm Christ-centered, Spirit-empowered education. Pray that we, as a community, will honor God in all we do, in how we treat others, and in and how we fulfill and stay true to our Christ-centered mission.

On a personal note, my family and I would appreciate your prayers that we find and plug into a great church and community, that our kids will make fast friends, and that God will rapidly root us deeply in community.
What is your prayer for this coming academic year?
I am praying with Paul, as captured in Ephesians 3:20, that God would do abundantly more than any of us here could even ask or imagine, according to the Holy Spirit's power that is at work within us. I am asking for the Spirit to show up constantly and with intensity in our classrooms, offices, board rooms, fields, apartments, and so on. May God meet us and change us by His presence and power, far more than we could ever think to ask or imagine.
Categories