Great Is Thy Faithfulness: Decade of the 1960s Reunion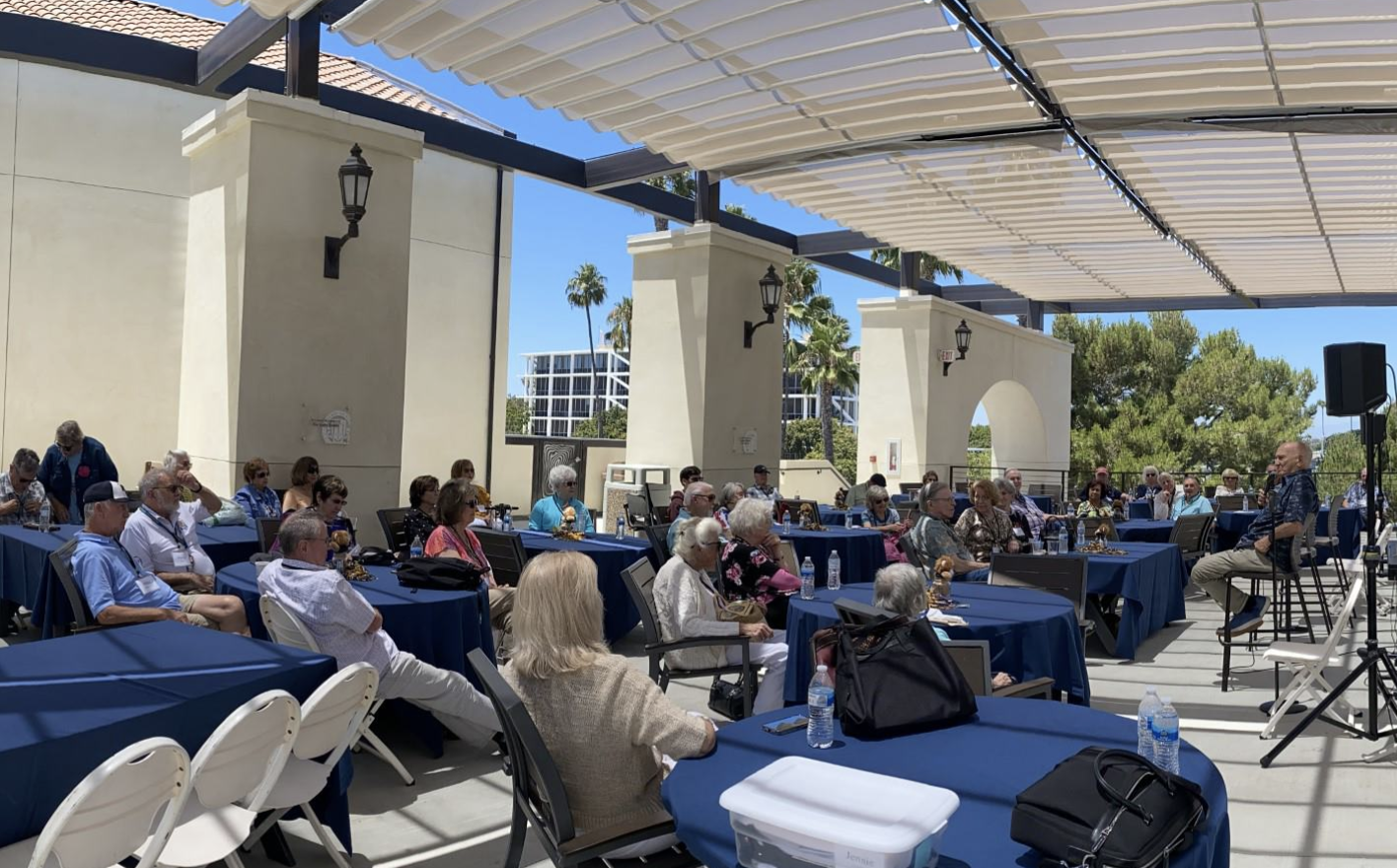 From June 24–26, 2022, about 75 Vanguard University (formerly Southern California College/SCC) alumni from the 1960s reunited for a decade reunion, the last of which was held in 2017. They lived as SCC students once again–for a few days at least–staying in Catalina Hall, dining in the Waugh Student Center, and enjoying the Southern California weather.
Alumni attended several sessions throughout the weekend, with President Michael J. Beals and his wife Faith joining them Saturday morning. The sessions were filled with hymn singing, storytelling, and reminders of God's faithfulness to the alumni and Vanguard University.

Tony Salerno '66 emceed the gatherings, interviewing attendees. With Tony's help, alumni shared their life stories: how they came to SCC, how it impacted them, and all that has happened in their life since graduating. The alumni heard from missionaries who recalled the time they were abducted in Sierra Leon, inspired by the miracles God performed in the health of many, and heard about the many great love stories that began on the VU campus.
Throughout the weekend, several alumni shared their commitment to support Vanguard. In many cases, they shared their faithfulness in praying daily for Vanguard and its students.
If you are looking for ways to support your alma mater, praying for our students, mission, and Kingdom impact is appreciated. Other options are also available.
Categories