VU Welcomes New Dean of Student Success and Academic Services
As part of the recent academic restructuring of Vanguard University, Provost Ryan Hartwig, Ph.D., announced the appointing of Ms. Stacey Sandeford-Lyons as Dean, Student Success and Academic Services.

Sandeford-Lyons' responsibility spans career services, global education and experiential learning, the Registrar's Office, student retention and persistence, student success programs, disability services, and undergraduate academic advising.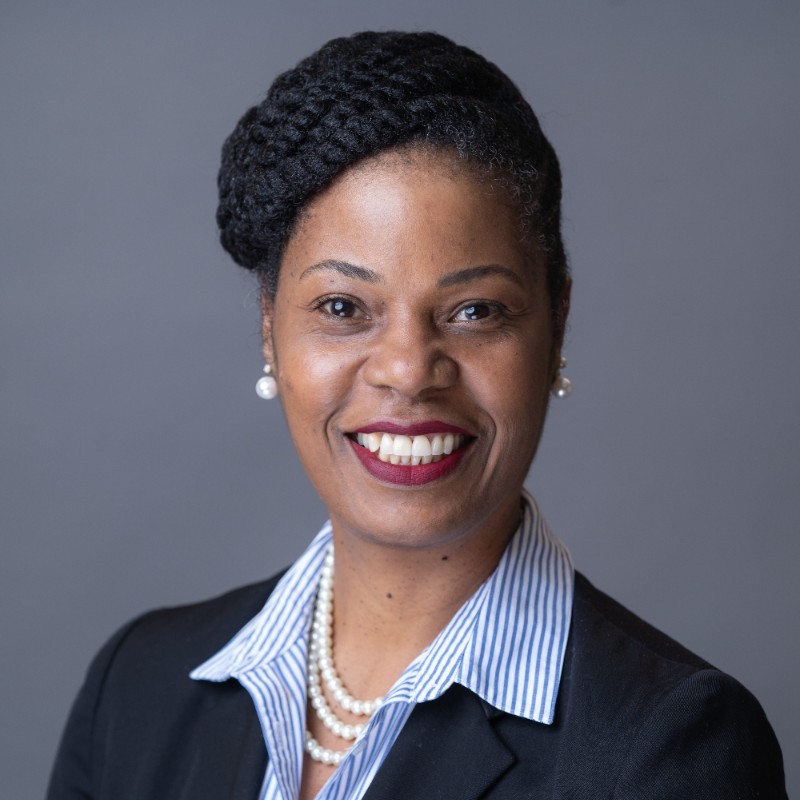 "Student success professionals are amazing humans who sacrifice their time and energy in service to others. I consider it a privilege to lead and serve with those who engage in this important work," said Sandeford-Lyons.

Throughout a nearly 20-year career in higher education, Sandeford-Lyons has held positions in teaching, as well as advising, learning assistance, and access program administration, allowing her to inspire students from diverse cultural, socioeconomic, and educational backgrounds. As Interim Dean of University College and Student Success, and Executive Director of the Biddle Institute at Johnson C. Smith University in Charlotte, NC, Stacey has served as an advocate for first-generation and under-resourced students, and supported research to identify non-traditional factors that effectively predict the success of underprepared learners.

"I am confident she is the right leader to champion synergistic efforts that will promote holistic student thriving and success," said Hartwig.
I will commit to informed and prayerful decision-making. I will practice empathetic and appreciative listening. I will model decorum and professionalism, and I will pray for the energy and well-being of my team, as we work to provide genuine care for Vanguard students.–Stacey Sandeford-Lyons
Sandeford-Lyons earned a BA in Psychology from the University of the Pacific, an MS in Developmental Education emphasizing Guidance and Counseling from Grambling State University, and is near completion of her doctoral studies in Developmental Education emphasizing Higher Education Administration and Management, also from Grambling State University. A consummate campus and community leader, Sandeford-Lyons is committed to higher education access and success, such that marginalized students are afforded the possibility of social mobility through higher education.

"Higher education is such a life-changing experience and can be a powerful tool in achieving personal and professional goals. I get excited about putting programs, processes, and policies in place that make it possible for all students to realize their education dreams," said Sandeford-Lyons. "I am honored to join the Vanguard University family and be part of the work that God is doing here to transform lives through higher education."

Categories