A Final Farewell to The Pit
On April 29, 2022, the Vanguard University community bid a final farewell to The Pit. Faculty, staff, students, alumni and family celebrated the nearly 80-year-old building with a time of worship before writing goodbye messages on its walls, shooting final baskets, fellowship, and sharing a meal. The Pit will be demolished to make way for the Freed Center for Leadership and Service, a dynamic athletics and learning facility.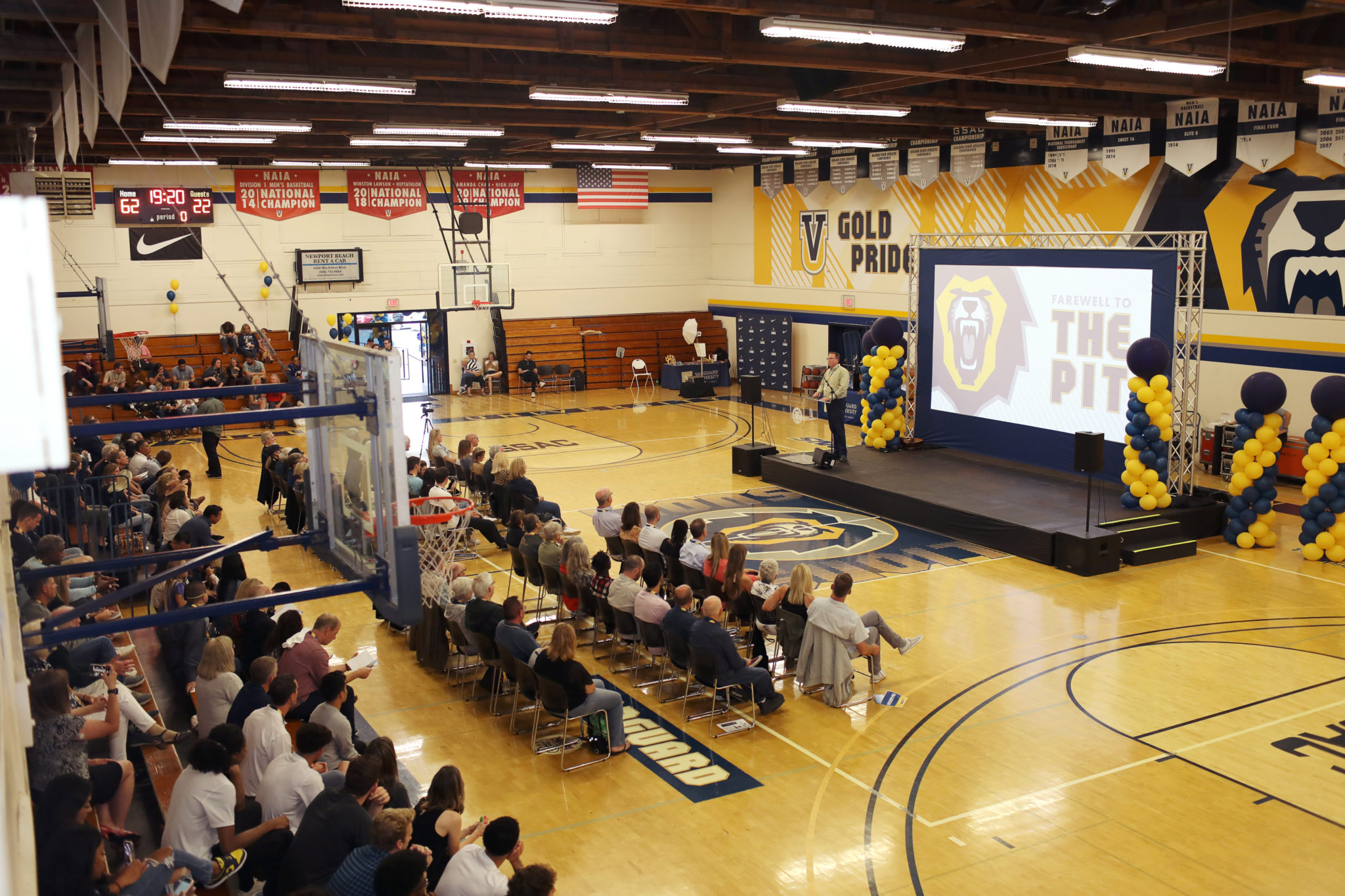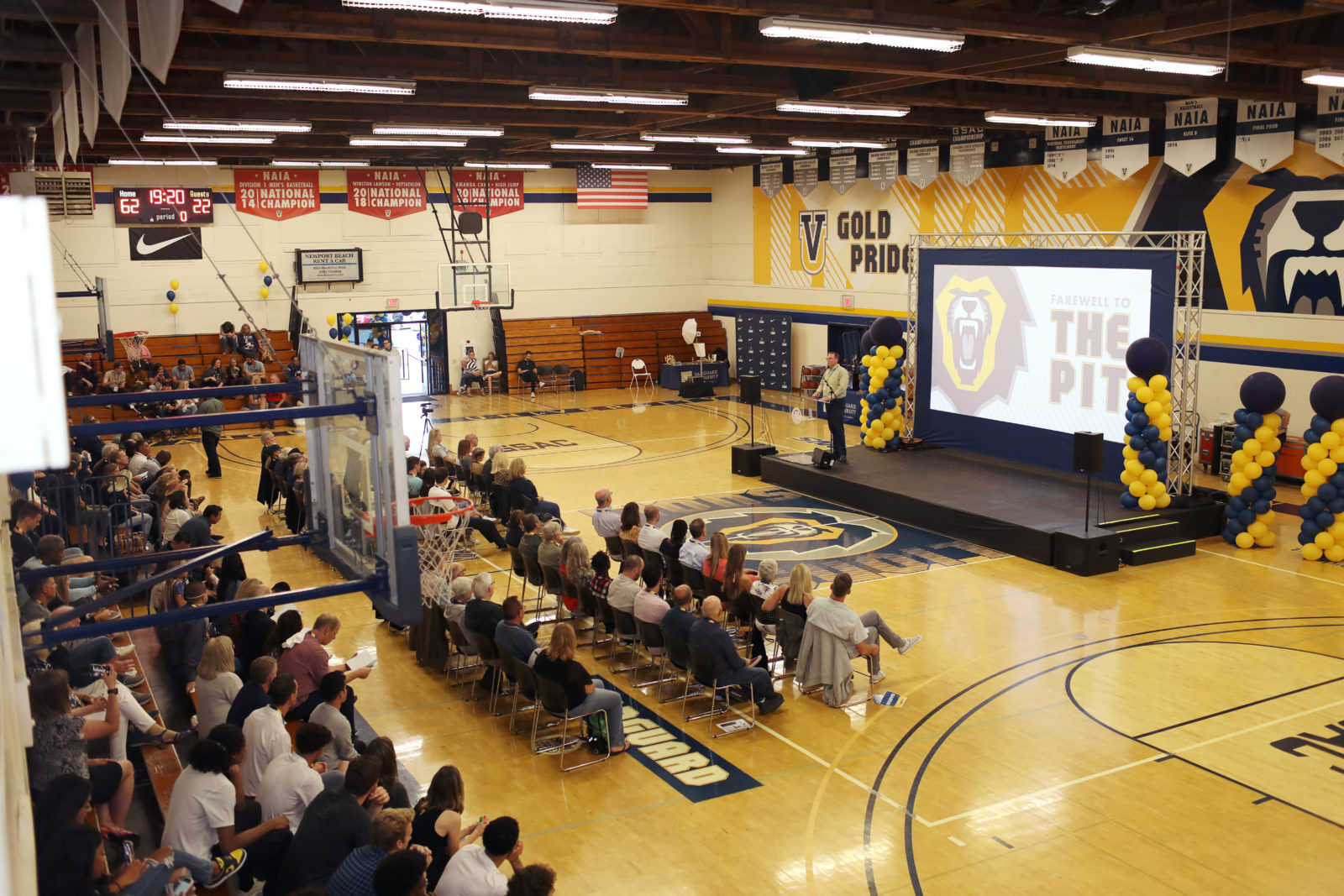 "There is something comforting about The Pit," said JP Dorn, Vanguard's head women's volleyball coach. "It's small, it's loud, it's old, and it was ours. Most importantly, the sweat and hours of training, conversations, challenging moments, games won, games lost, and all the memories made that were defining moments to both athletes and coaches."
For some, The Pit was where they became Champions of Character, and for others, it is where they went to cheer on their beloved Lions.
"Since the early 60s, The Pit has been part of the heart of Vanguard," said Vanguard President Michael J. Beals, PhD. "Generations of student-athletes and fans have made wonderful memories in our beloved gym; and we're glad we gave it the appropriate farewell. I'm confident that the new Freed Center will provide a dynamic space for our community to gather and forge new memories."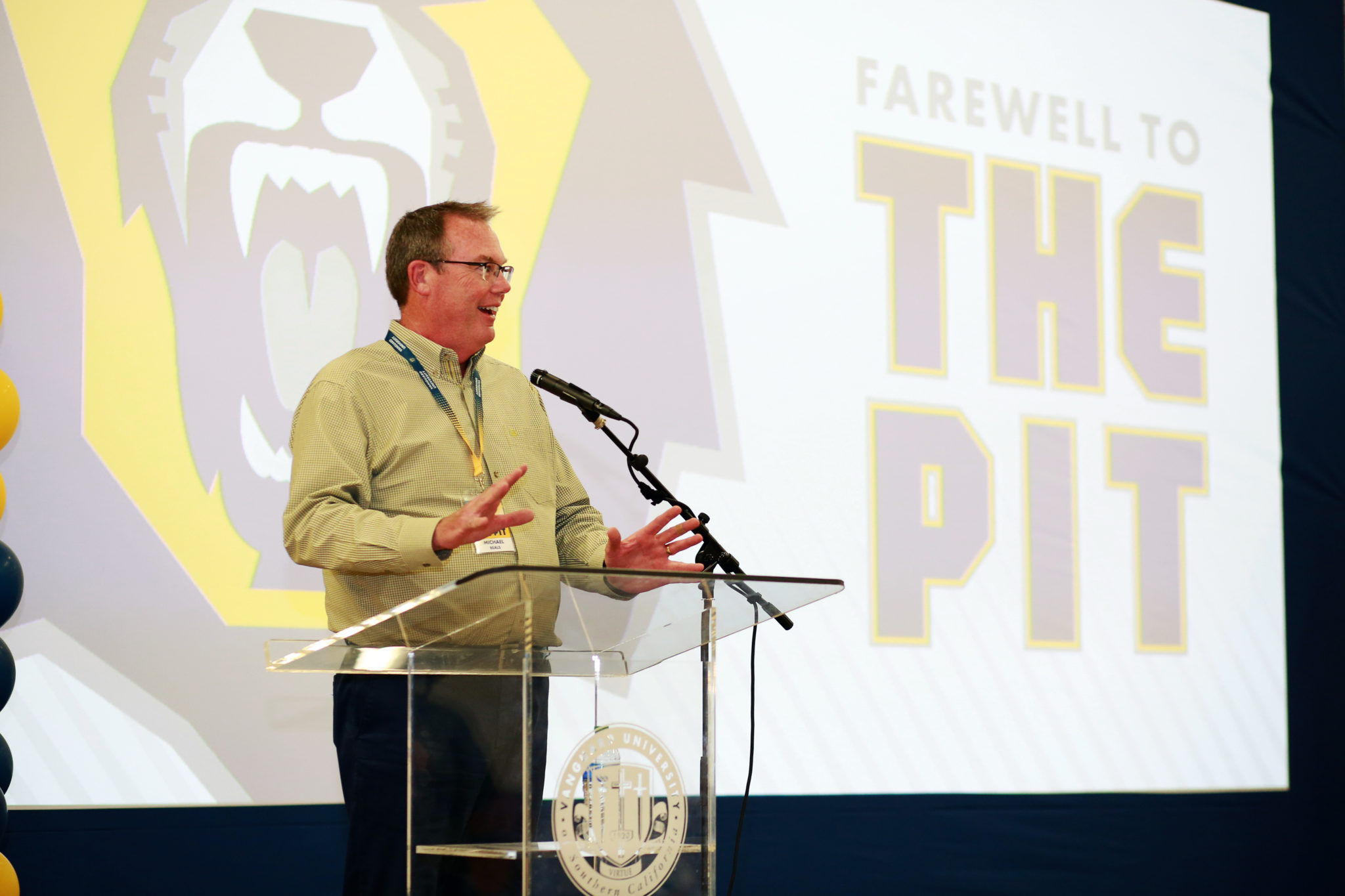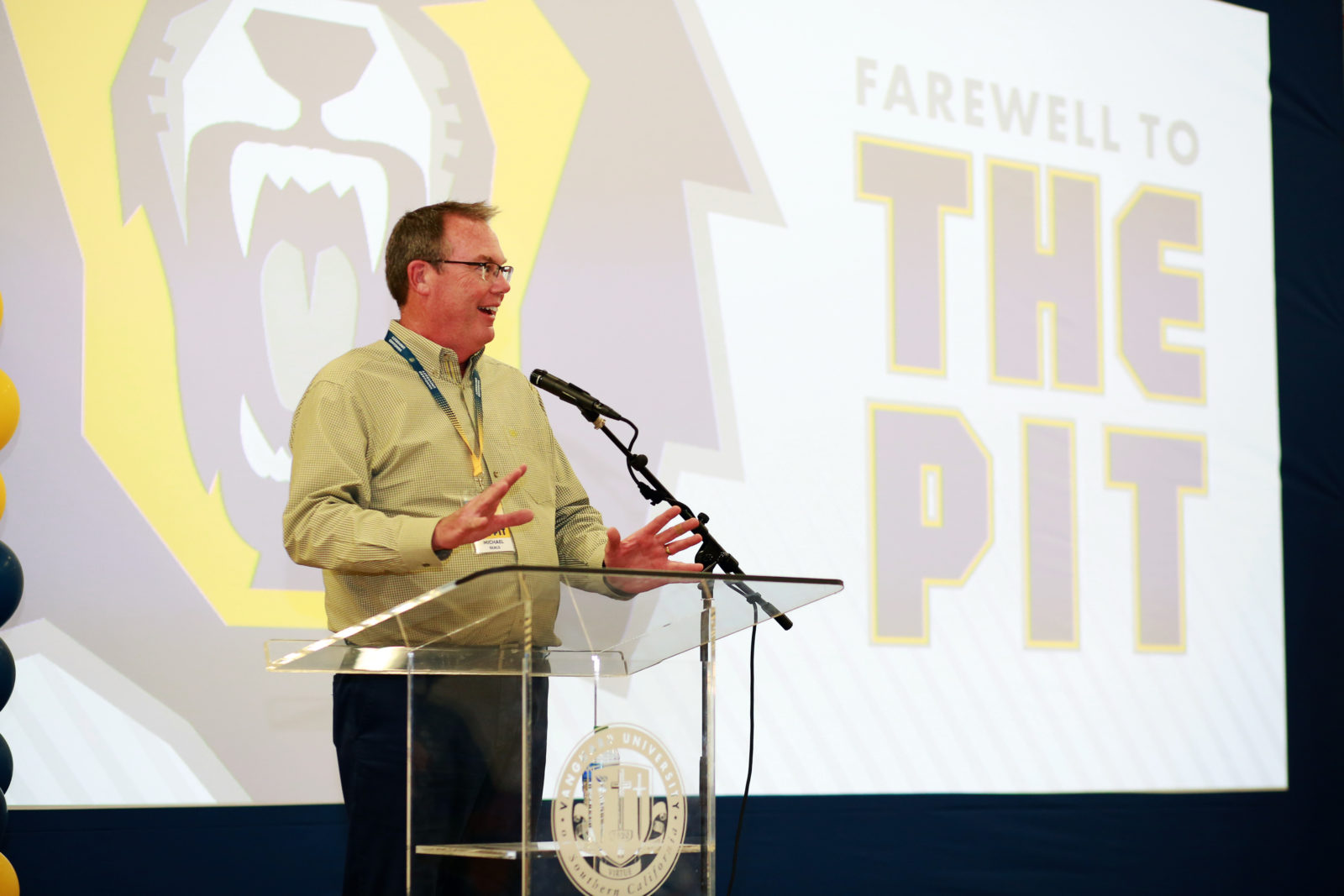 The former location of The Pit will be the new home of the Freed Center for Leadership and Service, with construction beginning Summer 2022. The three-story Freed Center will be a hub of Vanguard Athletics and home to the Kinesiology program. New classrooms, interactive labs and study spaces will be welcomed by the fast-growing academic program.
"This [new] space will impact us in incredible ways," said Coach Dorn. "It's going to elevate the student-athlete experience as well as recruiting, providing an enjoyable and more professional experience all the way around, from fans, to training, and visiting team's experience."
Watch: A Final Farewell to the Pit
Categories